ERP, CRM, WEB systems
for logistics, and fleet management platform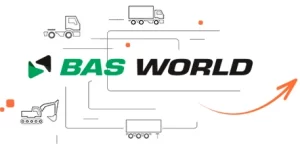 Briefly about the project:
Industry: Fleet Management, Logistics, e-Commerce
Client's location: Netherlands
Expertise: ERP, CRM, WEB systems, digitization of processes, legacy code migration
Project Type: Web, mobile
Technologies: Custom PHP, PHP Laravel/Lumen,Vue.js,Full text search Solr, Mysql,PHP, Gearman
Initial Request:
The client came to A-Team Global with the request of coming up with suggestions for upgrading the existing website, so it gets more competitive and user-friendly.
When our team started to work on this project 10 years ago there was a legacy code and huge slow web applications. For several years our team has worked with migrating customer's applications to the modern technology stack, optimizing the client's website, and creating lots of new important features.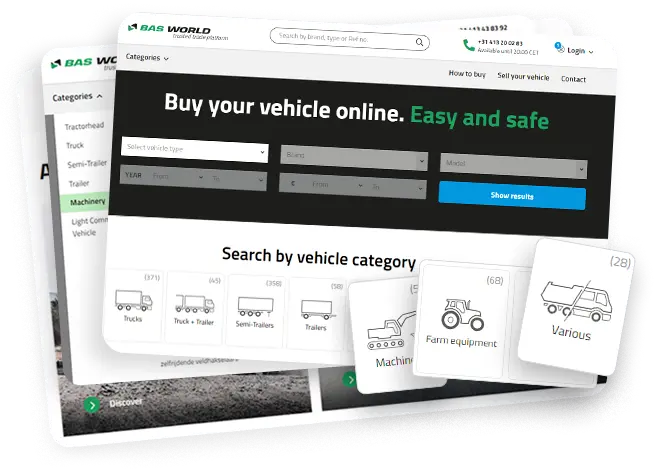 Project Development
Our client works in the mobility, logistics, and fleet management industry. It is a trusted trade platform focused on selling and buying all types of vehicles, from tractors to light commercial vehicles.
The goal was a creation of a platform for organizing secure transactions of purchase and sale of trucks and other equipment. ERP, CRM, WEB systems and all kinds of marketing sites that we developed were a part of the infrastructure working in synergy for the achievement of the main goal.
We also took part in the full digitization of processes within the company, from mechanics involved in repairs to delivery of a car to a client.
As the project is really huge, several of our teams worked on the project. All the team members of our dedicated teams are responsible, always meet deadlines, and have a perfect combination of hard and soft skills.
At A-Team Global , we always make sure the client is aware of the whole process of project development. Moreover, at any stage, the client can suggest any relevant changes. During the project development, the team had weekly meetings and used poker planning and story points for every task to make sure everyone is on the same page. We stay flexible and always listen to the client's suggestions. And if we see that something could be improved in the project, we always share our views with the client.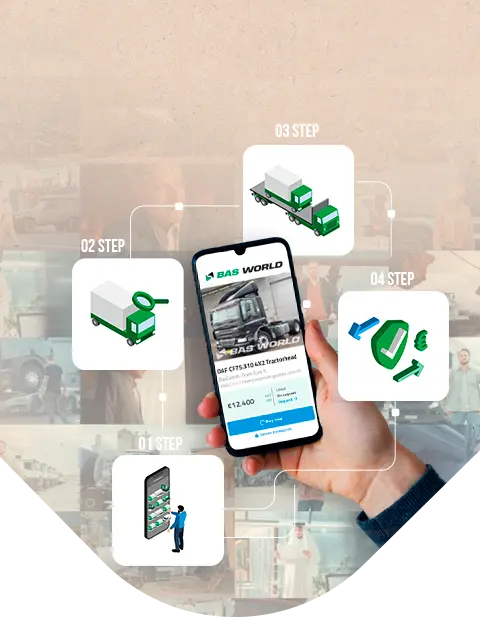 During the work on the project, our team:
Organized migration from legacy monolith customer's applications to modern technology stack and microservices architecture
Improved the functioning of website making it much faster and more user-friendly
Created our own mailing API creation for interaction with external APIs and different internal services of huge customer's ERP system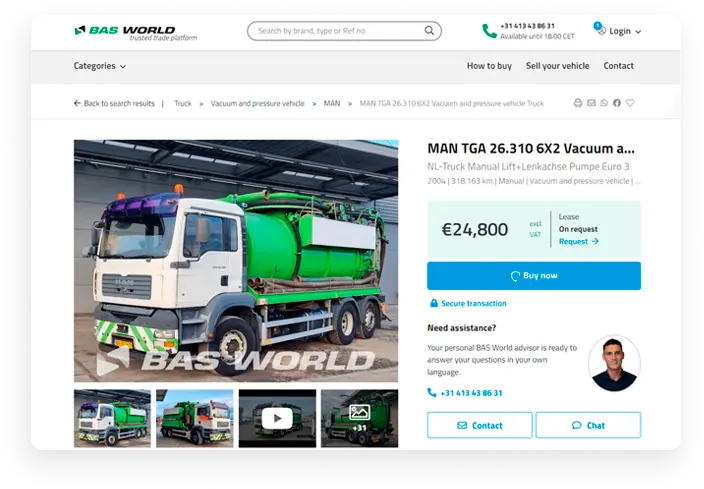 Optimized database and map of the site
Implemented new SEO categories (urls, search, seo data)
Did significant ERP improvements (CMS pages, SEO categories, etc.)
Participated in A/B testing to check which features have a better impact on the visitors' growth from a tech standpoint and then implemented and/or improved certain features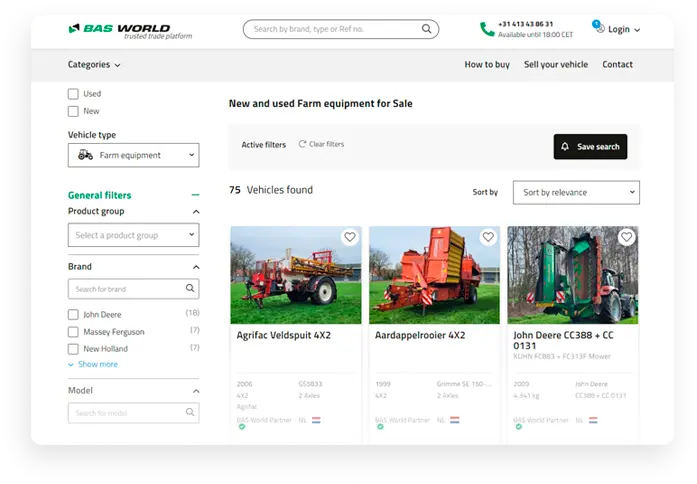 Business Value:
As a result of our team's work, the client got a contemporary looking, easy-to-navigate website with all the necessary features for its proper functioning and easy-to-use navigation. Hence, after our work:
As a result of our work, the company got the following benefits
the website organic traffic grew by 20% within first month after its improvement
the website gained more unique visitors (around 1000 visits per month with the conversion rate of about 9%)
with proper SEO categories implementation, it became easier for managers to send customized emails and, thus, attract more potential customers

all the customers left positive feedback on the website use and suggested it to other people
The client was very much satisfied with everything, as in the end, the client received a refined contemporary-looking website with all the needed features as well as easy and intuitive navigation and ERP, CRM, WEB systems.
Client Feedback
It has been a great pleasure working with A-Team Global. The team is professional and did an incredible job. My business got more prosperous, and the team's work went beyond my expectations. Thank you, A-Team Global for everything! I highly recommend this company!