Internal ERP system
for DTEK, city energy supplier
Customer info:

DTEK
DTEK, supplier of electricity, gas and energy-efficient solutions for 3.5 million customers in Ukraine
Public joint-stock company
Power and Utilities
Results:
3 month ROI
Sensors equipped: GPS, Fuel sensors, total 800+ vehicles
Integration with internal ERP systems
Providing notification and reporting services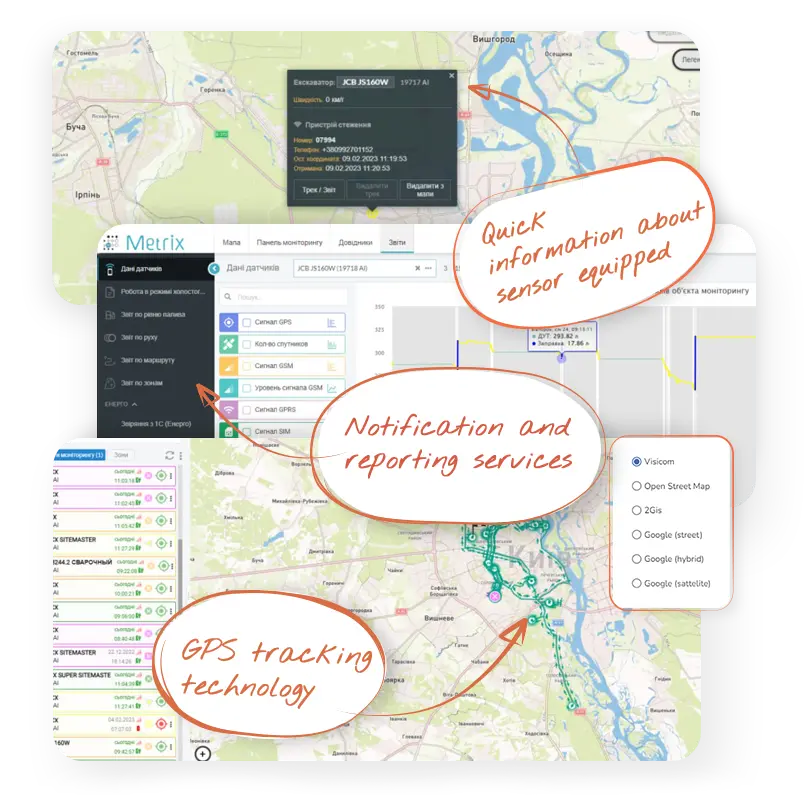 Customer's Request
The company came to us with the request of making an audit of its performance and help monitor the fuel consumption. Since our partner companies, Intelligent Transport Service and A-Team Global specialize in providing customized IoT solutions tailored to specific business needs, we analyzed the company's main weak points and immediately started modifying our pre-made IoT solution to the company's particular needs.

We got tired of having ramified reporting systems and the lack of online control of the equipment fleet, as it all led to the inability to properly allocate funding for areas that provide services to our customers. So, we were looking for an efficient and cost-effective way to address the problem
Solution
So, for DTEK, we did the following, relevant for the company, things:
Equipped automotive, tractor and railway vehicles with GPS/GSM-modules and fuel sensors, - in total, more than 800+ vehicles
Did the integration with the important for the company platforms: SAP, 1C: Road Transport Management System
Modified the software product meet the specifics and needs of the company
Created clear notification and reporting systems and added possibility of viewing fuel history
We also analyzed and offered a complete solution for the integration of legacy systems and ERP. We organized training for the company's employees and taught them how to take advantage of Metrix and how to properly use the reporting system.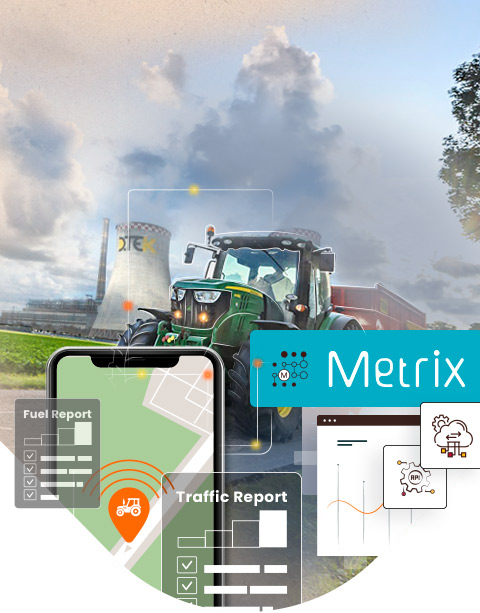 Business Results
and Benefits:
As a result of our work, the company got the following benefits
The company got full Return on Investment
within 3 months
During the operation of our system, the company managed to annually
reduce the cost for fuel and oil
. Theft of special equipment was prevented
Transport logistics
improved significantly. It has become possible to
manage personnel
more effectively
Internal trainings
for staff were conducted in order to educate employees about ERP system usage and its benefits
Overall, after the integration of our IoT solution, the company not only saved money for fuel consumption but also boosted its performance by having control and visibility of all its operation activities.
Don't waste the opportunity to make your business more transparent with Metrix.