Custom IoT solution
for Ukrainian Railway
Customer info:

Ukrzaliznytsia
Major Transport service company in Ukraine
Joint Stock Company "Ukrainian Railway"
The company provides almost 82% of cargo and 36% of passenger transportation in Ukraine
Results:
6 months ROI
Execution and control of train traffic plan
In-depth reporting for dispatchers
2430 installed sensors
Integration with the existing ERP system
GPS tracking technology and
fuel consumption control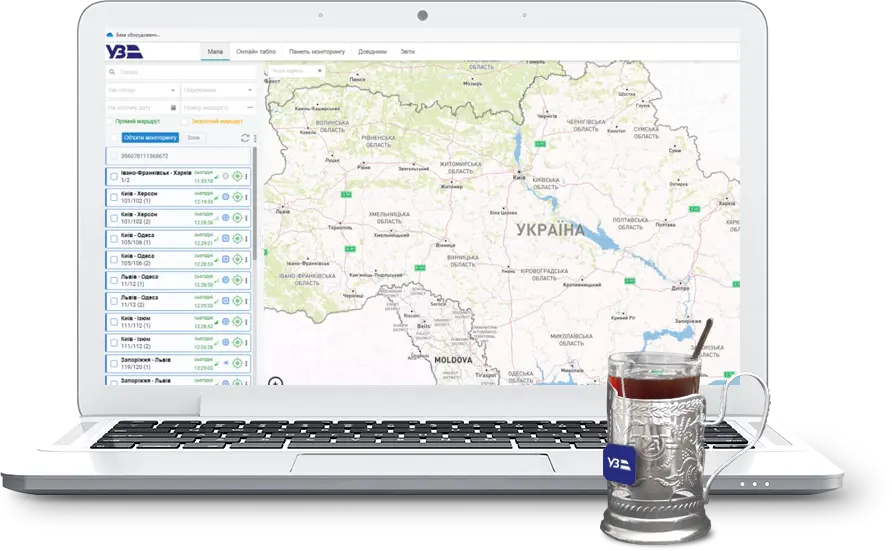 Customer's Request
The customer came to us with the request to help improve the overall business operation. The main concern was that it was impossible to manually control out-of-schedule journeys.

As the CEO of the company, but also the customer (I always myself use trains as a means of traveling), I find it inconvenient that there's no notifications about changes in the schedule, about some delays or any other issues. I would like to fix it.
Why Metrix?
A-Team Global along with Intelligent Transport Service, specializes in implementing our pre-developed yet easily customizable IoT solution, Metrix, to help businesses overcome their main challenges. This case wasn't an exception. Metrix perfectly fits into solving customer's main weak point, particularly the impossibility of manually control every out-of-the schedule train movement and then let the customers know about the changes.
Besides, Metrix allows for fast customization and, thus, it isn't very costly to the client. It also easily integrates with the existing ERP system. Our unique in-depth reporting system helps businesses run more smoothly and prevent a lot of issues.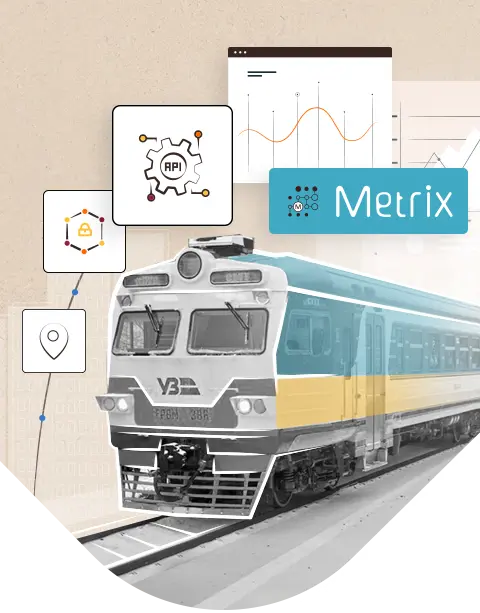 During our work on the project, we did the following things:
Execution and control of the train traffic plan with the delays or any other issues
Implementation of in-depth reporting system for dispatchers
Automated notification for customers, dispatchers, managers on any schedule changes
Possibility of having push notifications via messenger
Displaying of all the information (with delays, changes to the train schedule) on the scoreboard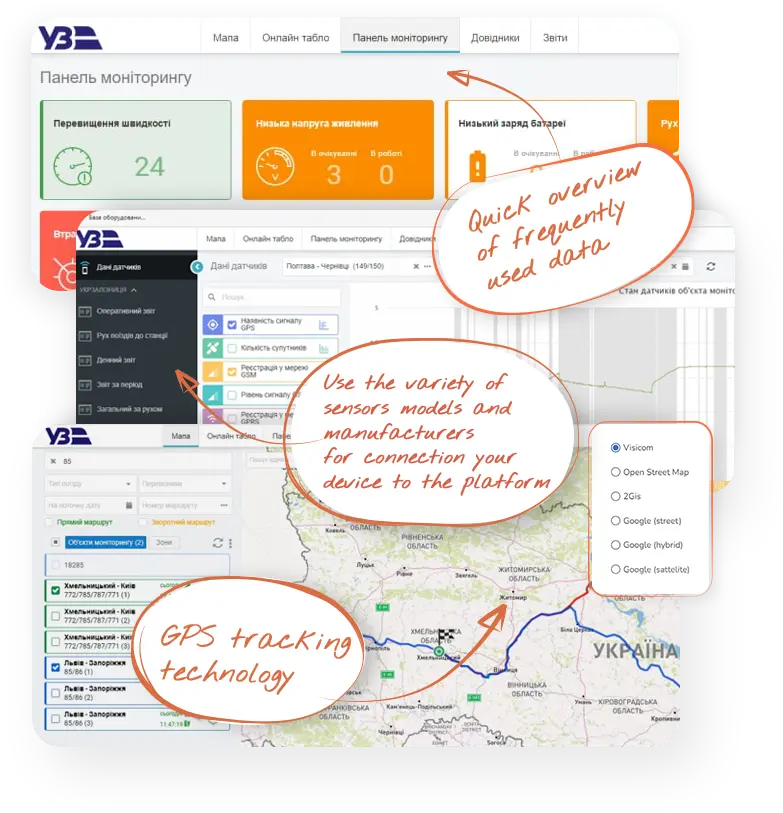 Business Results
and Benefits:
As a result of our work, the company got the following benefits
6 months ROI
through optimization of internal processes
In-depth reporting system helped prevent
a lot of delays and find the solution quicker
Stable working system
that allowed Ukrzaliznytsia to work, even in war conditions
The customer's satisfaction
rate. Instead of returning tickets, the majority of customers, being aware of the changes in the schedule, could use later trains with the same ticket
Overall, after the integration of Metrix, the company not only saved money, but also boosted its performance by having better control of train traffic plans and introducing a convenient notification system for all customers.
No matter what challenge your business has, we will help you overcome it with Metrix, our custom IoT solution. Contact us now for further information.