Smart Campus Solution
for municipal schools
Customer info:

Municipal Schools
3 municipal schools in Kryvyi Rih
State school system in Ukraine
Providing free state education to around 3000 pupils
Results:
All pupils were equipped with special digital cards allowing for easier access to school
Video surveillance system was installed in 3 schools
Pupils could buy lunch and snacks in canteen with digital cards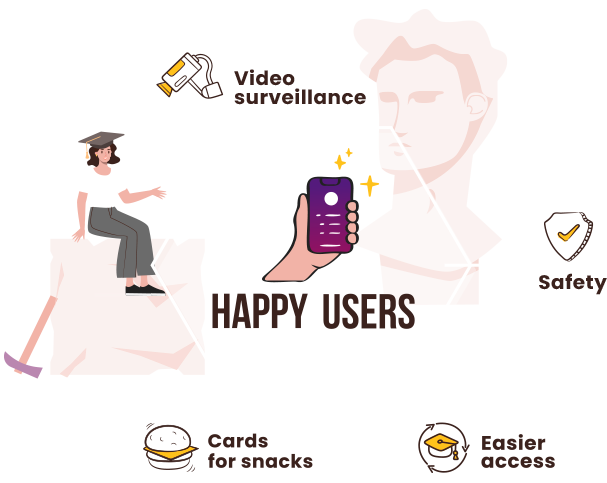 Customer's Request
The customer came to us with the request of modernizing the school system and introducing some digital innovation to make the overall system better.

We would like to go hand-in-hand with digital innovation and modernize our school system. We want to make it all easier for our students as well as for teachers, and we are open for suggestions.
Why Total API?
We carefully analyzed the customer's request, visited schools in Kryvyi Rih to see what can be further improved. We conducted interviews to further understand which features we would need to add for our pre-developed IoT solution, Total API.
We customize our pre-built solution, Total API, to meet particular client's needs. That's why the customer gets the best value for the price for their particular project. We customize our solution quickly and efficiently. We also make sure our system is properly integrated into your existing infrastructure. And part of our work is to provide training to the personnel so that they can take full advantage of our system.
For this project, we provided 3 municipal schools in the Kryvyi Rih region with a video surveillance system. We created special digital ID cards for all the students and teachers that would allow them easily and more safely enter/exit school when needed. Parents also could get notifications on their mobile phones when their children enter or leave school. Students could also use the cards to pay in the canteen without having to bring cash, which is very convenient.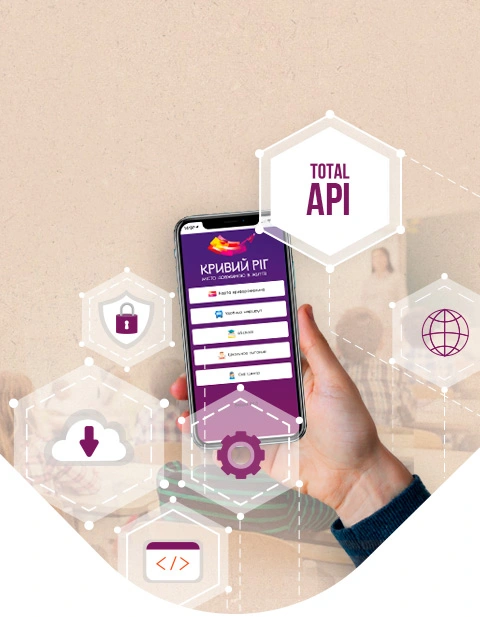 Business Results
and Benefits:
As a result of our work, the company got the following benefits
The safety in the school campus
was improved. The students' behavior changed for better
Parents could monitor their children's
school attendance
Students could
more easily enter/leave school
and could stay later to work in the library or on their projects
It became easier for students to
pay for lunch and snacks via cards
More parents wanted their children to start attending schools specifically in the Kryvyi Rih region, and the project had a great social effect on the community. Overall, the students and teachers gave positive feedback after the implementation of our custom IoT solution, total API. The safety on campus increased and parents felt much more comfortable while monitoring their children's school attendance.
All the schools in Kryvyi Rih became more tech advanced and could fully benefit from today's technology.
Feel like growing your business and making a social impact on the community? Contact us now, and we'll happily share with you how you can benefit from Total API, our custom IoT-based solution.