Custom

IoT Solutions
Extend the possibilities of your business, improve operational efficiency, add agility and more control over processes and equipment with our custom IoT solutions built based on your specific requirements.
11

successful IoT projects

7

government-level solutions

6

critical infrastructure solutions
Get your IoT solution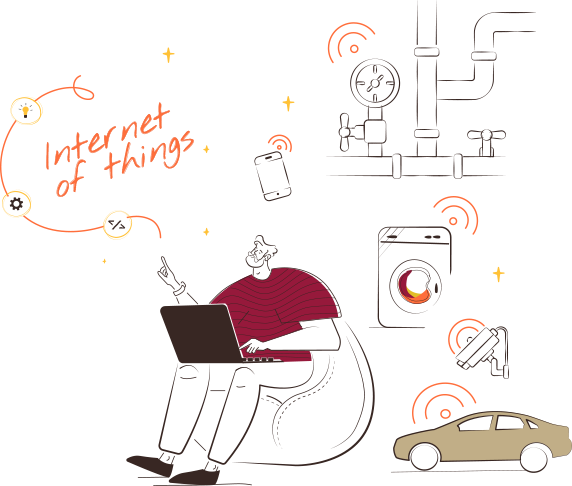 11

successful IoT projects

7

government-level solutions

6

critical infrastructure solutions
Get your IoT solution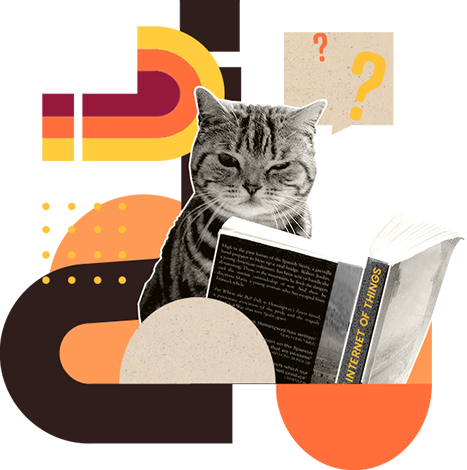 A-Team Global is a company of upscale professionals that have been providing software development services for 10 years. We aim to establish long-term cooperation, helping our clients to reach their business goals and receive a cost-efficient feature-rich software solution We build top-notch products taking into account all the business specifics to increase efficiency and productivity.

To increase efficiency and productivity, we partnered with Total API, a scalable ready-made platform that can serve as a powerful core for IoT solutions of any scope. Thus, we are able to build customized solutions fully tailored to the requirements of certain projects or businesses while reducing costs as well as development time.
Our
custom IoT Software

Development Services
IoT system development
We provide end-to-end custom IoT software development services building solutions of any complexity - from apps with the ability to collect data in real-time to complex systems with millions of connected devices. Turn your idea into a ready solution and enable digital transformation with us.
User app development
Having vast experience and using a tailored approach, our team builds apps that help businesses provide a seamless experience. You can explore the data collected by your smart devices, and easily manage the system of connected devices on the go with web and mobile applications.
API integration
We will ensure your IoT solution is integrated into existing infrastructure and interact well together with your physical assets. API integration allows the building of seamless connectivity, gives you better access to your data, and enhances your company's performance.
IoT software enhancement
Our team will help you to expand the capabilities of your current IoT software, upgrading it with more innovative technologies, increasing performance and security, and adding new features. Based on your requirements, we re-platform, rearchitect or restructure your IoT solutions.
Benefits of Our Custom IoT Solutions
Rapid develop­ment process

With us, the process of creating a custom IoT solution that perfectly suits your business requirements will take even less time than you expect. We reduce only the development time but not the quality of the product.

Lower develop­ment costs

Building custom IoT solutions on a ready-made platform, we help our clients considerably reduce their expenses. As a result of our cooperation, you get the same functionality you expected but at a lower cost.

Easy scalability

Scalability is considered one of the most significant features of IoT projects. The peculiarity of our approach to the development process allows the creation of flexible and scalable IoT solutions that can be easily expanded.

Reduced risks

We take full responsibility for the IoT products we create. That's why we always have a risk management plan that allows us to identify unexpected project risks and eliminate them before they can become global.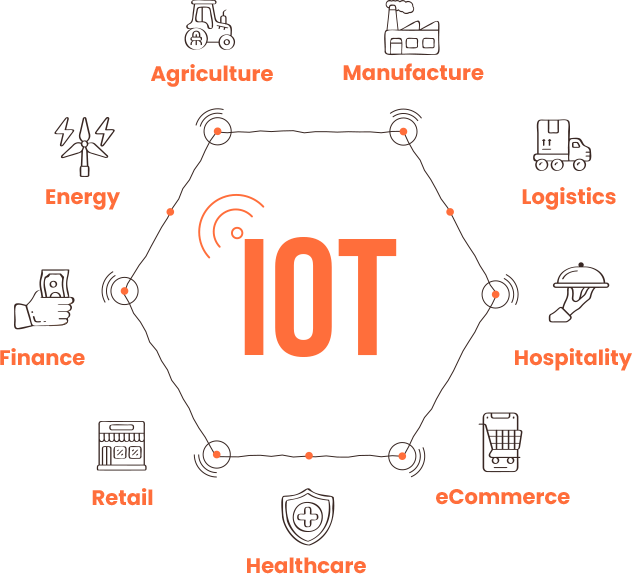 Cooperation
Models
Perpetual license

The first step we take is developing a custom solution that perfectly meets your needs and expectations. Then you get access to the solution in perpetuity. The most apparent advantages of this model are simplicity and reduced software expenses over the long term.

Custom white label

After carefully analyzing your business peculiarities, we develop an ideally tailored solution. Then it will be ready to be released under your brand. By choosing a white label model, you get an already proven MVP and drastically reduce the time to market and costs.
Industries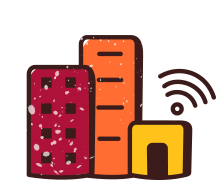 Smart City
By implementing IoT solutions we help to solve numerous urban challenges -they make cities more comfortable, sustainable, and secure by improving street lighting, urban mobility, public safety as well as waste management.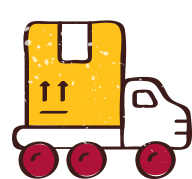 Logistic / Mobility
We build IoT solutions that help transportation and logistics companies change and optimize the way they work. IoT solutions allow getting real-time data for accurate journey planning, improved communication, and making important strategic decisions.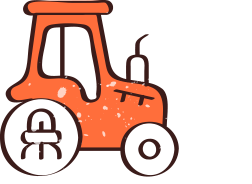 Agriculture
Creating IoT solutions for agriculture, we make possible soil, cattle, and environmental conditions monitoring. Such a careful analysis allows taking data-driven decisions thus bringing higher profitability and sustainable business growth.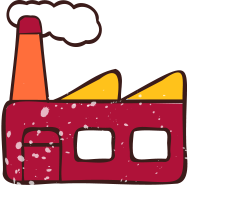 Manufac­turing
We develop custom IoT solutions that enable companies to greatly streamline equipment servicing, fleet management, and fuel efficiency by providing remote monitoring, asset management, and autonomous manufacturing.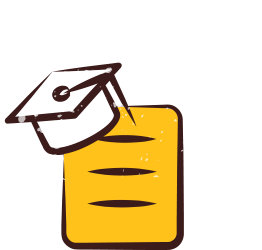 Smart Campus
Building smart campuses is not a dream anymore. Creating such solutions helps to significantly improve campus employee effectiveness and provide better experiences, operations, as well as security.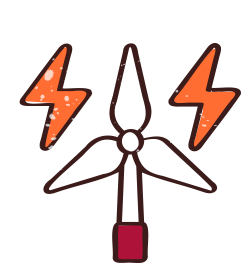 Energy
Our tailored IoT solutions help companies reach their goals for energy efficiency improvement. Prompt real-time insights allow managing energy distribution and optimizing energy consumption in houses, buildings, and industrial facilities.
Energy
Public transport
Traffic control
Smart Lightning
Smart parking
Safety and security
Residental Metering system
Public joint-stock company "KYIVENERGO"
Let's look how with the help of Metrix, an IoT based solution, A-Team Global in partnership with Intelligent Transport Company, helped Ukrainian public joint-stock company "Kyivenergo" significantly leverage its performance. The company came to us with the request of making an audit of its performance and help monitor the fuel consumption. Since we specialize in providing customized IoT solutions tailored to specific business needs, we immediately started modifying our pre-made IoT solution to the company's particular needs. So, for Kyivenergo, we did the following, relevant for the company, things:
Equipped automotive, tractor and railway vehicles with GPS/GSM-modules and fuel sensors, - in total, more than 800+ vehicles
Did the integration with the important for the company platforms: 1C, 1C: Road Transport Management System, SAP.
Modified the software product meet the specifics and needs of the company
Created clear notification and reporting systems and added possibility of viewing fuel history
As the result of our thorough work and integration of our IoT solution, Kyivenergo achieved the following business benefits and results:
During the operation of our system, the company managed to annually reduce the cost for fuel and oil lubricants by more than 8 million UAH
Transport logistics improved significantly
It has become possible to manage personnel more effectively
Theft of special equipment was prevented
The company got full Return on Investment within 3 months
Overall, after the integration of our IoT solution, the company not only saved money for fuel consumption but also boosted its performance by having control and visibility of all its operation activities.
Manufacturing
Industrial automation
Production flow monitoring
Quality and compliance
Supply chain and logistic
Urban Heating System
Let's have a look at how we in partnership with Intelligent Transport Service implemented our IoT based solution to Dnipropetrovsk Urban Heating Systems, which helped to significantly improve the functioning of the heating systems and spot the possible failure on time. First, we analyzed the customer's needs and customized our pre-built IoT solution, Metrix, for this particular case. During our work on the project, we:
Created, implemented, and filled Dnipropetrovsk Urban Heating Systems with Geographic Information Systems (GIS), which helps create, manage, and analyze all types of data
Equipped one unit with GPS/GSM modules that help monitor the heating energy flow and pressure monitoring
As a result of implementing such an IoT solution, it became possible to monitor the heating energy consumption. With all the data available for analysis and all the reports, the company could better monitor heating parameters as well as optimize heating energy consumption and maximize the heating energy efficiency while avoiding heating energy waste.
Our solution also helped the company to more accurately calculate the location of the alleged failure and, accordingly, the need for repair work. Overall, the company could benefit financially after the implementation of our solution, and in less than 2 months the company got full return on investment.
Logistic
Power and Utilities
Smart grid automation
Infrastructure management
Smart metering
Workplace safety
Oil and Gas
Ambulance Service System
The client, Ambulance Service System in the Dnipropetrovsk region, came to us with the request of suggesting ways of improving its services and doing overall business optimization. Our company, Intelligent Transport Service in partnership with A-Team Global, specializes in making our pre-made IoT solution, Metrix, fit every client's needs. We customize our solution to make it perfect for a particular project.
We equipped all ambulance cars in the Dnipropetrovsk region with GPS/GSM modules. It was done in Ukraine for the first time. We also carried out necessary training for the personnel and taught them how to properly interpret all the data that could be seen and make use of it. Later on, we also developed specialized software for the dispatchers of ambulance service (in Ukraine, it's 103).
Our through work had a positive effect both from economic and social sides. Within a few months, after installing GPS/GSC systems, the company benefited from a reduction of expenses on fuel and oil lubricants by 27% (about 55 000 USD monthly). And the social effect was that our software helped significantly reduce the arrival time of the ambulance team to the patient, which in some critical cases, meant saving people's lives. As a company, we feel how important it is to also help people, help our society become better.
Smart campus
Security and access management
Video surveillance
Emotional / involvement monitoring
State municipal schools
The client, state municipal schools of Kryvyi Rih region, Ukraine, came to us with the request of improving and modernizing the overall school system. For this project, we used our pre-made IoT solution, Total API. Having such a pre-built solution makes it easier and less costly for the clients to have their business operations significantly improved. In our turn, we customize our IoT solution to meet the customer's particular needs and only add features necessary for improving particular business operations.
We have been working on the project for about two years. During this time, we've improved the operation of 135 municipal schools in the Kryvyi Rih region. We started with implementing a video surveillance system at schools. It helped better observe the situation at schools, see what's going on there and monitor pupils' behavior. The next step was to create special digital cards for pupils that would allow them easily enter or exit school when needed, and the parents could receive notifications on when their children enter/exit school.
And the last step was to let pupils pay with their cards in the canteen, which was very convenient for all the pupils. As a result of our work, it has become possible for pupils as well as teachers to easily enter/exit schools. Special badges with written names made it easier to personally recognize each pupil as well as staff members. With the help of mobile notifications, parents could see when their children are at school and when they exit school, which helped them monitor their children. The surveillance ensured safety in school and at campus. All these new implementations had great social effect and significantly improved the functioning of school for better.
Smart City
Public transport
Traffic control
Smart Lightning
Smart parking
Safety and security
Residental Metering system
Dnipro City Council
Intelligent Transport Service in cooperation with A-Team Global, are working together to help customers leverage their business, make everything work in a more convenient and easy way with the help of utilizing the custom-based IoT solution, Metrix. One of our biggest clients, Dnipro City Council, came to us with the need to significantly improve the use of public transport in the city and make it more convenient for people. We realize how important it is to use technology for the people's benefit, so we immediately started customizing our IoT-based solution for the project to achieve the best possible results. As a result of our work, we:
Developed a software system for the dispatching of passenger transport of the city as well as for the whole region
Installed GPS/GSM modules on all passenger vehicles. Created logistics plan monitoring and reporting system for dispatchers
Implemented the first in Ukraine online resource of passenger notifications via mobile devices about the transport approaching
Implemented information boards on transport departure/arrival at all the public transport stops
During the first months, 75% of citizens of Dnipro city and its neighborhoods started using the online notification resource that helps track the public transport in real time. As a result, more people started using public transport, and the users left positive feedback on the convenience of such an online notification resource. Reporting for dispatchers and logistics plan monitoring helped significantly improve the planning of public transportation.
Overall, people and the city council were very satisfied with the project. On the one hand, the city refined the logistics and upgraded the quality of the work of public transport, and, on the other hand, the citizens praised the convenience of public use and the mobile app that helped them save a lot of time.
Agriculture
Soil condition monitoring (Irrigation/Health)
Cattle monitoring
Fleet Management
Project for PJSC ventures "Dnipropetrovsk Gas" and "Kharkiv Gas"
The clients came to us with the request of having the possibility to monitor the gas transporting vehicles and to improve the functioning of the whole system. We started with the equipment of 12 units of transport vehicles of the Dnipropetrovsk Gas venture. The possibility of monitoring and tracking the vehicles helped improve the overall logistics. The results were quick, that's why the company expressed the wish to equip the whole transporting system of Dnipropetrovsk Gas venture with GPS tracking modules. Within a few weeks, all the transport system was equipped. We provided relevant training to the personnel on how to use and analyze the reports and take advantage of all this available data.
We also did a similar implementation to "Kharkiv Region Gas" Company. We installed a GPS monitoring system on all the vehicles that transported liquefied gas. We provided qualified training to the personnel so that they were able to properly analyze all the data. As a result of our work and implementation of our IoT based solution to these two ventures, the companies achieved:
Improvement of transport logistics
Control over vehicles
Control over drivers' operation and the use of fuel
Prevention of possible accidents
Improvements of overall working process
Both companies got full Return on Investment within 3 months and were very satisfied with how our solution works as they could see the positive results very quickly.
Let's build an innovative IoT solution that will add value to your business!